Improve Business Workflow With Warehouse Kitting
In warehousing, kitting is an industry-leading practice that's changing the way eCommerce businesses reach and retain new customers while drastically cutting back inventory management and overhead costs.
Warehouse kitting, and a related service called assembly, helps businesses streamline order fulfillment, cut shipping costs, and provide a memorable customer experience.
Far more than a supply chain practice, warehouse kitting is an eCommerce sales and marketing strategy that helps brands stand out by leveraging a powerful customer unboxing experience.
In this guide, we'll define the "what is" of kitting and assembly and the important roles they play in order fulfillment and ensuring products are ready to ship on schedule.
We'll also examine what kitting means in warehousing, why it's beneficial for eCommerce businesses, and what's offered with kitting and assembly services. Further, we'll provide inspiration on top ideas for product kittingand explain why packaging customization is a key part of today's eCommerce customer experience.
Finally, we'll go over the benefits of outsourcing kitting and assembly for fulfillment providers and how these services can save you time and streamline the order fulfillment process, especially during peak demand periods.
What Is Kitting and Assembly?
The eCommerce landscape is evolving quickly to include outsourced services that help maximize fulfillment resources and deliver memorable customer experiences.
The number of eCommerce companies relying on third-party logistics (3PL) services increased by nearly 30% in 2022 alone. As the need for order fulfillment support expands, so too does the array of services offered, including kitting and assemblyservices.
Kitting and assembly are two types of fulfillment services offered by 3PL companies that help manufacturers and distribution companies streamline their supply chain processes. Companies need these services in circumstances where the product manufacturing is done in multiple stages at different points, or because existing products need to be packaged a certain way.
Though kitting and assembly are part of the same order fulfillment process, they're two separate activities, each playing integral roles in getting products shipped to the customer on time.
Below we'll define each of these terms and illustrate the differences between assembly, kitting, and related fulfillment services.
What Is Kitting in a Warehouse?
What is kitting in warehousing? In logistics, kitting is when individual items or product SKUs are packaged together to create one product or "kit" that's ready to ship to a single customer. As a single shipment, the bundled products become one new SKU prior to being shipped.
The goal of kitting is to assemble the products into as few packages as possible, making it an ideal inventory management technique for eCommerce companies.
Kitting together products ahead of time is a way to streamline the order fulfillment process. Companies can kit together products in anticipation of customer orders or as a marketing strategy to drive sales volume.
Before kitting, the traditional inventory model involved packaging separate SKUs on their own and sending them out as multiple different shipments, increasing both the cost and time involved for the company and the customer.
Instead, product kitting has numerous benefits, including:
Cutting back on pick-and-pack time
Reducing packaging expenses
Streamlining warehouse activities
Lowering shipping costs
Optimizing inventory management
Improving order tracking
Increasing customer satisfaction and convenience
There are many different ways companies need and use kitting, especially in eCommerce. One popular application for kitting services is subscription boxes, where the provider relies on kitting to package and shipindividual products together in one order.
Businesses can also take advantage of kitting services as a marketing strategy through product bundling options like:
Variety packs
Gift with purchase
Late-stage customization
Direct mail or public relations kits
Another example of kitting is when a company sells a product that comes with multiple different accessory options based on product type or customer location. In this case, kitting allows companies to pre-assemble multiple different order options so they're ready to ship whenever a particular order type comes in.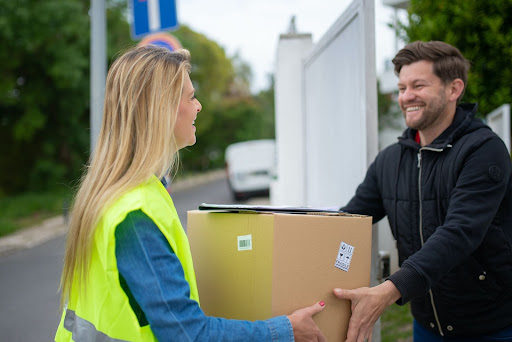 Image Source: Pexels
What Is Assembly in a Warehouse?
Assembly is the process of taking separate components of a product and putting them together to create one final end product. Kitting and assembly have some overlap, but typically assembly refers to the final manufacturing stage of a complete product.
One classic example of assembly is putting tires on a car before it's ready to be shipped, but other examples include:
Household appliances
Electronic goods
Furniture
The assembly line is a standard practice warehouses follow where assembly kitting takes place. During the assembly process, employees pass product parts down a line, assembling them at different stages until the final product is complete.
Assembly lines are critical in a multi-step assembly process because they allow manufacturers to batch workloads together, helping to save time and resources.
Another related fulfillment process is light manufacturing, which is a step beyond basic assembly. During light manufacturing, the fulfillment provider can build part of the product or modify it before other parts are assembled and kitted together.
What Is the Kitting Process?
With kitting, warehouse staff pick the multiple different SKUs to be packaged together. Once they've picked the products, workers bring them to a kitting warehouse assembly area where they get packed together to be shipped. Kitted products can either be related, or they can be a broad product grouping.
Below is a breakdown of how the warehouse kitting process works:
Select items for kitting:

Decide which products will go into a single kit. Choose individual items based on category, season, color, or another strategic grouping.
Create a new SKU:

Once you've selected which products will be grouped together, assign the entire kit a new SKU in your warehouse management system (or WMS). Your WMS can now make the kit available to sell as a new item to be tracked and analyzed.
Assemble the kit:

Relocate the kit items where they'll be easy to access and assemble into a single package. Create an assembly area for your team to pick and pack one of each item.
Once you've assembled your kits, you can begin selling and shipping packages to customers. The strategy of kitting and packing warehousing allows you to make limited changes to the way you manage, pick, and pack your inventory while keeping your current shipping operations intact.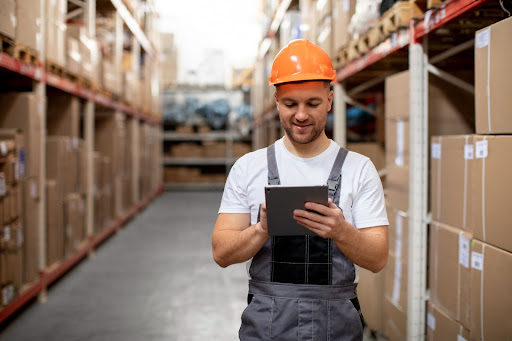 Image Source: Freepik
What Is the Difference Between Warehouse Kitting and Assembly?
Though kitting and assembly have similarities, they serve two separate functions in the supply chain.
The kitting operations meaning refers to an overall strategy for driving product sales and streamlining inventory management. Assembly, on the other hand, is a related supply chain strategy that reduces overhead costs but doesn't necessarily fulfill the same marketing goals that kitting can.
The primary difference between kitting and assembly is the following:
Kitting is when products that already have SKUs get combined together to form one new SKU. Assembly is when product components get put together to finalize a product SKU.
Assembly can also refer to the physical process of putting kitted products together. However, generally, in order fulfillment, assembly refers to a separate service offered throughout the supply chain to help streamline product shipping.
To illustrate the differences between assembly and kitting, let's go over some examples. Some of the ways that eCommerce companies use the kitting technique are:
White-labeled product kits, such as teeth whitening or skin care kits sold under a branded label
Gift sets, such as holiday cosmetics or specialty seasonal goods
Subscription boxes, such as wine or gourmet cooking products or personalized solutions, like vitamins or hair care
Starter kits for hobbies, such as painting, knitting, or model building
Alternatively, assembly might include scenarios like:
Putting parts on a car, such as tires or windshield wipers
Attaching legs to a table
Adding batteries to consumer electronics
Including chargers and cables with computers or TVs
Let's take the example of batteries. A manufacturer of portable microphones might choose to ship its products to the warehouse without batteries because it's a lighter and cheaper option.
However, the company wants batteries included when the customer receives the product. Electronic assembly and kitting services can add batteries to the final package before shipping.
Because of the similarities between the two and the ability to standardize related standard operating procedures (SOPs), kitting and assembly solutions are often offered under the same roof. Businesses that require either assembly or kitting or both can opt to work with an assembly and kitting solutions provider to improve order fulfillment efficiency.
How Warehouse Kitting Expedites Shipping & Makes a Memorable Customer Experience
Two of the main benefits of warehouse kitting are that it makes the shipping process seamless and it leaves the customer with a memorable impression of your brand.
When eCommerce platforms can speed up how long it takes for customers to receive orders, they leave their customers with a positive experience, increasing the likelihood of reorders and favorable reviews.
Below, we'll get into these two outcomes in more detail and explain how warehouse kitting can improve shipping times and boost customer satisfaction.
One of the most significant problems that eCommerce businesses face is the unpredictability of shipping times. Unexpected shipping delays can throw a wrench into the entire supply chain. Extended shipping times not only leave customers with long delivery waits, but they incur exponential costs for the business, eating into profit margins.
In general, eCommerce customers have two basic expectations—that their order is correct and delivered on time. If shipping delays impact eCommerce businesses, customer expectations won't be met, causing negative and residual bottom-line impacts.
A recent consumer survey by Voxware found that consumers may be growing less patient with shipping delays.
44% of respondents claimed that 10% of orders arrive late. Further, 20% responded that late deliveries occur up to 25% of the time. With 65% of consumers saying they will stop shopping with a retailer after 2 to 3 late deliveries, it's becoming critical for businesses to do what they can to minimize delays.
Order fulfillment providers have numerous ways to help businesses cut back on time-consuming supply chain activities, one of which is through warehouse kitting. By kitting or assembling products on behalf of manufacturers or retailers, a business saves time and keeps orders on track for on-time shipping.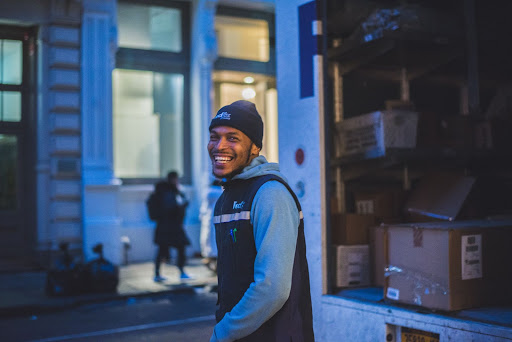 Image Source: Unsplash
Customer Experience
In addition to ensuring that customers receive the right order on time, eCommerce businesses must also find ways to stand out in a sea of competitors. Creating a memorable ordering, shipping, and delivery experience for the customer can improve their impression of your brand, increase loyalty, and result in a better online reputation.
One of the steps that businesses can take to improve customer experience is to incorporate fulfillment services, including warehouse kitting. According to eMarketer, consumers have fully adopted the subscription box model and are continuing to purchase their goods this way at growing rates.
The subscription box market segment is expected to increase by a CAGR of 17% in 2023, increasing from $32.65 billion in 2022 to $38.2 billion.
In addition to subscription boxes, general product purchasing efficiency remains an important supply chain strategy for eCommerce businesses. Product bundling using eCommerce strategies like "customers also bought" is an intelligent way to help customers have a better experience using your platform while boosting sales.
For example, customers who purchase a podcast recording mic will likely also be interested in products like a teleprompter and ring light. Using warehousing kitting fulfillment to package these items together not only increases sales but also provides the customer with a convenient solution they'll remember you for.
Why Businesses Opt for Kitting and Fulfillment
Warehouse kitting possibilities are endless and can be an excellent marketing strategy for eCommerce businesses selling directly to consumers. With the potential to save time, reduce shipping costs, boost revenue, and impress and retain customers, it's no wonder businesses opt for warehouse kitting and assembly services.
Below is a breakdown of the top reasons why businesses go the route of kitting in warehouse fulfillment:
Strategic demand response:

Leveraging kitting services is a way for businesses to handle fluctuations in demand without incurring additional overhead costs, particularly labor. Kitting services help you simplify the shipping preparation process so you can meet increases in demand without hiring more temporary staff.
Warehouse fulfillment operations have the SOPs and staff in place to ramp up operations for their clients so they can scale to meet demand. Having this flexibility is critical, especially in a consumer-driven online retail environment.
Labor shortage solutions:

Labor shortages continue to plague U.S. businesses, having a significant impact on operations and growth.

According to the U.S. Chamber of Commerce, though there are 6 million unemployed workers in the country, U.S. businesses are seeking to fill a total of 10 million positions, meaning there's a 4-million-worker discrepancy in the labor market.
With labor shortages like these, eCommerce companies must rely on strategic partners to fill the gaps, especially during peak consumer periods. A fulfillment provider that offers assembly and kitting services can help you save precious labor resources by taking care of kitting, packaging, and even pre-assembly.
Third-party logistics and fulfillment providers have helped eCommerce businesses better manage their overhead expenses. With warehouse kitting solutions, businesses are able to outsource their labor, packaging, shipping, and inventory management all in a single expense, helping to improve cash flow and streamline financial planning.
Inventory management

efficiency: Inventory management is a leading challenge that businesses face. Two major challenges include investing in expensive and labor-intensive warehouse picking and packing operations and not having efficient systems to accurately track inventory.
According to a 2020 survey of eCommerce challenges, 40% of respondents reported they had experienced delays or bottlenecks in their order picking and processing. A further 37% reported delays or bottlenecks in their overall inventory management processes.
Kitting services limit the inventory eCommerce retailers need to keep on hand. This helps businesses eliminate surplus or obsolete inventory, cutting back on unnecessary carrying costs. Additionally, leading fulfillment experts have technology that improves inventory and supply chain insight and prevents overselling or overstocking products.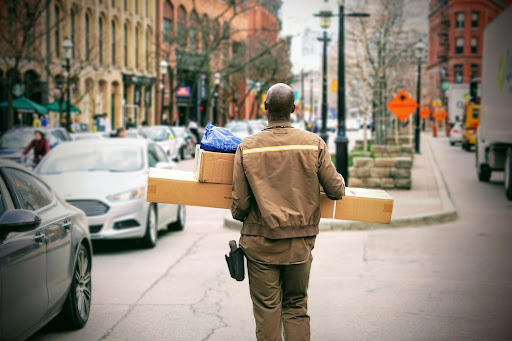 Image Source: Unsplash
What's Included in Kitting & Assembly Services?
The extent of kitting and assembly services that fulfillment providers offer depends on product specialization, warehouse size, location, and several other factors. Some providers may specialize in eCommerce, while some might tailor their services toward light industrial manufacturing.
Further, some providers focus on specific types of kitting, such as subscription boxes, while others may have certain warehouse technology that allows them to do not just kitting, but light parts assembly too.
With the wide variety of duties that assembly, kitting, and fulfillment providers take care of, many types of businesses can benefit from these services, including:
Cosmetics and nutraceuticals
Consumer electronics
Household goods
Children's toys
Marketing materials and paper goods
Warehouse kitting and assembly services vary by provider, but in general, you can expect to get a fairly comprehensive and flexible solution that helps you with kitting, assembly, packaging, inventory management, shipping, order tracking, and more.
Below is a breakdown of the types of services offered through warehouse kitting:
Custom kitting for product needs:

eCommerce businesses interested in selling custom product kits can hire warehouse kitting services to put specific products into complete kits. This can also include organizing multiple products from different vendors into a single unit package.
Kitting services also allow you to offer your customers the ability to select different kits with various combinations of products. If there are certain individual products that are popular, you can have kits built around those items.
Ready-to-ship kits: Working with an assembly and kitting services provider gives you peace of mind in knowing that your product kits are ready to ship as ordered. Since assembly and kitting, as well as packaging, take place right in the warehouse space, shipping orders on demand is easy.
In addition to assembling products or kitting products together, fulfillment providers will also add the appropriate tags and labels to products, as well as include marketing materials or package inserts. This ensures that every package is ready to ship as soon as it's ordered.
Inventory management:

One of the key advantages of using a product kitting model is that it helps reduce the number of individual products to keep track of in an inventory management system.
A warehouse kitting service will create new SKUs for each kit, eliminating separate SKUs for individual products. Having one barcode label for each kit makes inventory management more efficient.
Tracking of the kitting process: Fulfillment providers offer warehouse kitting as one type of service in an overall inventory model that includes highly efficient tracking systems. Your warehouse kitting provider uses fulfillment software that helps them manage customer inventory and batch kitted orders together, all while keeping track of the kitting process and purchase orders.
Additionally, the warehouse kitting software provides real-time updates to keep track of inventory, orders, and other important accounting information.
Custom packaging:Warehouse kitting also includes

custom packaging

services so you can

create the perfect unboxing experience

for your customer. Fulfillment providers work with multiple different customers, meaning they have the purchasing power to buy high-quality packaging materials at scale, including bubble wrap and colored and filler paper.
Package design is increasingly important. An estimated 61% of consumers say they're more likely to purchase from a retailer again if their order arrives in a premium package.
In addition to custom packaging, warehouse kitting can also include white-labeling services. Fulfillment providers can source multiple different products from various vendors and apply your branding to the product labels.
Quality assurance:

Warehousing services also include a final inspection before shipping. Kitting and assembly workers follow quality control procedures to ensure order accuracy and verify shipping information.
Shipping efficiency:Warehouse kitting providers can look for and correct shipping inefficiencies to help reduce costs. Since many customers order several boxes at once, fulfillment companies will recognize that multiple orders are going to the same customer. Rather than ship them in separate packages, a kitting service will package them into one outbound shipment.


Image Source: Freepik
Benefits of Outsourcing Kitting, Assembly, and Fulfillment
Outsourcing the kitting and assembly process to third-party providers has numerous financial and operational advantages. Kitting and assembly services provide a more cost-effective way to fulfill complex orders compared to taking care of these steps in-house. Service providers have the infrastructure and systems in place to process kitted and assembled orders efficiently.
Below are some of the benefits of outsourcing kitting and assembly:
Save time:

Hiring service providers to handle kitting and assembly reduces the amount of time your employees spend on order fulfillment, freeing them up to focus on other essential aspects of the business. By taking care of the labor, fulfillment services can maximize productivity while lowering your company's overhead costs.
Improve

customer service:

The efficiencies of kitting and assembly services get passed on to the customer, improving their experience. Kitting products together and having a second set of eyes to conduct quality control and inspection prevents shipping mistakes and ensures order accuracy.
Maximize

inventory management:

Without kitting, separate products would each have their own SKU, and companies would have to manage them as separate inventory items. By kitting products together, the kit becomes a single SKU, making it easier to control inventory and ensure pick-and-pack accuracy.
Navigate volume fluctuations:

If your business operates on multiple different sales cycles or is influenced by

peak demand periods, then outsourcing your kitting and assembly can help you meet fluctuations in order volumes.
Kitting and assemblyservices streamline your shipment preparation steps so you can adequately meet demand. Similarly, when labor shortages arise, you can trust order fulfillment providers to kit and assemble your packages, making up for a lack of available staff.
Streamline the Warehouse Kitting Process With the Fulfillment Lab
Warehouse kitting is a strategic sales, marketing, and inventory management technique that can help you lower your overhead costs, increase sales, speed up shipping times, and drive customer satisfaction.
To get started with warehouse kitting, you need a fulfillment provider that can offer full warehouse kitting and assembly services.
The Fulfillment Lab is a full-service order fulfillment provider that specializes in fulfillment marketing, including kitting solutions. Below are our unique and customizable services that can help your business streamline warehouse kitting.
1. Fulfillment Software
The Fulfillment Lab's Global Fulfillment Software (GFS™) was designed for dynamic eCommerce businesses. GFS™ integrates with your existing eCommerce platform and can instantly transform the way you manage inventory, track orders, and customize your packages. Save time, money, and energy by managing the entire fulfillment process from a single fulfillment account.
Our software also helps you create a memorable customer experience. By providing you with end-to-end visibility, GFS™ ensures you and your customers stay informed throughout the entire fulfillment process. Gain full insight into when a package was shipped and from where and follow your shipment through transit milestones to its final destination.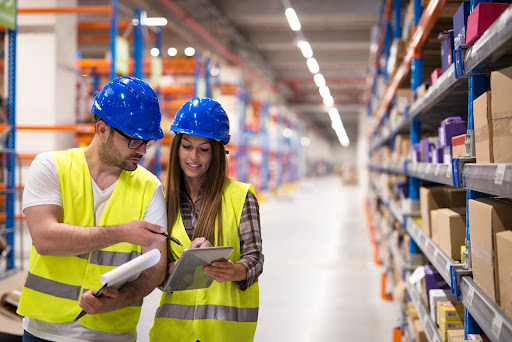 Image Source: Freepik
2. Fulfillment Marketing
Maximize order fulfillment processes and technology to create an effective consumer marketing strategy. Fulfillment marketing by The Fulfillment Lab helps eCommerce companies leverage the data and insights collected through fulfillment tracking to create personalized shopping and ordering experiences for customers.
Fulfillment marketing data helps you tailor your packages to your customer demographics, including through package inserts, labels, and coupons. This approach to eCommerce order fulfillment helps improve brand recognition among your target audience and can even create a loyal brand following.
3. Customized Packaging
The first physical interaction you have with your customers is when their order arrives. Rather than ship their products in a generic and brandless brown box, why not take advantage of this first point of contact to impress your customers with an attractive, custom design?
Customized packaging is a key warehouse kitting service we offer. Use customer marketing data to better understand how to deliver the perfect unboxing experience for your customers. Using a combination of custom packaging materials, package inserts, labels, and tags, we help your package stand out and create a memorable customer experience.
4. On-Demand Services
Take a strategic approach to eCommerce order fulfillment with On-Demand Services by The Fulfillment Lab. We've partnered with a leading manufacturer of supplements, cosmetics, nutraceuticals, skincare products, and more to help our customers offer more products to their online shoppers at lower overhead costs.
Through our white-label partnership, we've expanded our warehouse kitting services to offer trusted product sourcing. Simply use your GFS™ account to order products, design and submit your brand labels, add an inventory SKU, and begin selling. Our manufacturing partner even provides custom formulation so you can offer your customers exactly what they're looking for.
5. Discover365 Disaster Recovery
We get it. You've already got a fulfillment agreement in place. But what happens when you need backup? The Fulfillment Lab is here with our disaster recovery solution, Discovery365. Whether there's been a flood, earthquake, or major event that's halted regional distribution, there are plenty of risks that can interrupt warehouse fulfillment.
With bi-coastal facilities and lightning-fast cloud-based software, The Fulfillment Lab is disaster-ready and can help you quickly realign your supply chain in the event of major or minor disruptions. Respond to sudden changes in consumer behavior or split-test your order fulfillment strategy by choosing Discovery365.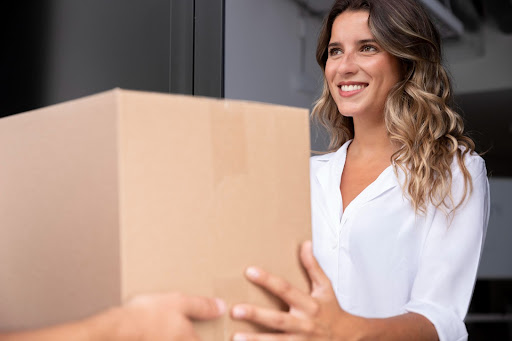 Image Source: Freepik
Choose The Fulfillment Lab for Kitting and Assembly Services
Modern eCommerce businesses have numerous services available to help them streamline the shipping process. From inventory management to order tracking to kitting and assembly, fulfillment providers are your trusted partner to help you ship orders faster and more accurately.
The Fulfillment Lab is a full-service provider of leading eCommerce shipping software and other fulfillment marketing services, including warehouse kitting and assembly services.
The Fulfillment Lab can help you streamline your order fulfillment operations and introduce kitting and assembly into your current supply chain process. Learn more about our kitting and assembly process and the types of on-demand services we offer to help your business streamline order fulfillment.
Contact one of our fulfillment experts today or book a fulfillment consultation and get custom recommendations on how to make warehouse kitting work for your business.