The Complete Guide To 3PL Fulfillment
Imagine this scenario: One of your customers calls in with a complaint. They ordered a product from your website, but it arrived too late and they missed their husband's birthday. This is just an example of the kind of problem that can be fixed with 3PL fulfillment.
Another customer received their product in a plain unmarked box, and it sat around the house for days with other packages before they realized what it was. Another customer's order never even left the warehouse because it was overlooked by workers focusing on other tasks.
Sound familiar? Order fulfillment mistakes and shipping mishaps are a common part of life for many businesses, but they don't have to be. Using a trusted third-party logistics (3PL) company enables you to avoid these hassles and keep customers satisfied. 3PL fulfillment can also help you significantly reduce expenses.
In this guide, we will explore 3PL in depth, go over the potential benefits for your business, and show you how this process can be easily incorporated into your company's current plan.
First of All, What is 3PL Fulfillment?
As mentioned, 3PL refers to a third-party logistics provider. These companies carry, stock and ship products for other businesses. Many 3PL companies also offer related services, such as:
Custom branded packaging
Marketing
Shipment tracking
Integration with ecommerce platforms
Transportation
Data collection and insights
…and much more.
Who Uses 3PL Fulfillment?
90% of Fortune 500 companies in the United States use 3PL services for their logistics and supply chain management. The businesses taking advantage of 3PL fulfillment services operate in countless different industries. Using 3PL not only helps businesses reduce expenses, but also keeps the distribution process smooth and efficient.
Small businesses and startups
Most small businesses and startup companies operate on tight budgets. It's essential to reduce overhead and staffing costs, and eliminate any unnecessary expenses. These businesses often use 3PL fulfillment in order to stay within their budgets.
There is no need to employ extra workers to deal with stocking, packaging, shipping and delivery. They also save money by avoiding running their own distribution centers.
Medium to large businesses
Once a business grows and gains enough customers, the challenge becomes keeping those customers satisfied. Having tens of thousands of customers and orders flooding in every day can become overwhelming. Products are overlooked, shipments are sent out incomplete or incorrect, and packages are lost in transit.
To avoid these disasters, many larger companies use a 3PL fulfillment center to simplify their daily activities. The 3PL company specializes in managing all their fulfillment needs, avoiding potential errors and unhappy customers. Any business with a high volume of sales can greatly benefit from 3PL services.
Ecommerce
Many businesses now operate online exclusively, and do not have a brick-and-mortar presence. These businesses especially make use of fulfillment services to serve their customers.
Using a 3PL fulfillment company is an ideal solution for an ecommerce business. The business's packaging and shipping needs are taken care of without having to own a warehouse or hire in-house staff for distribution.
Why Has 3PL Fulfillment Become So Widespread?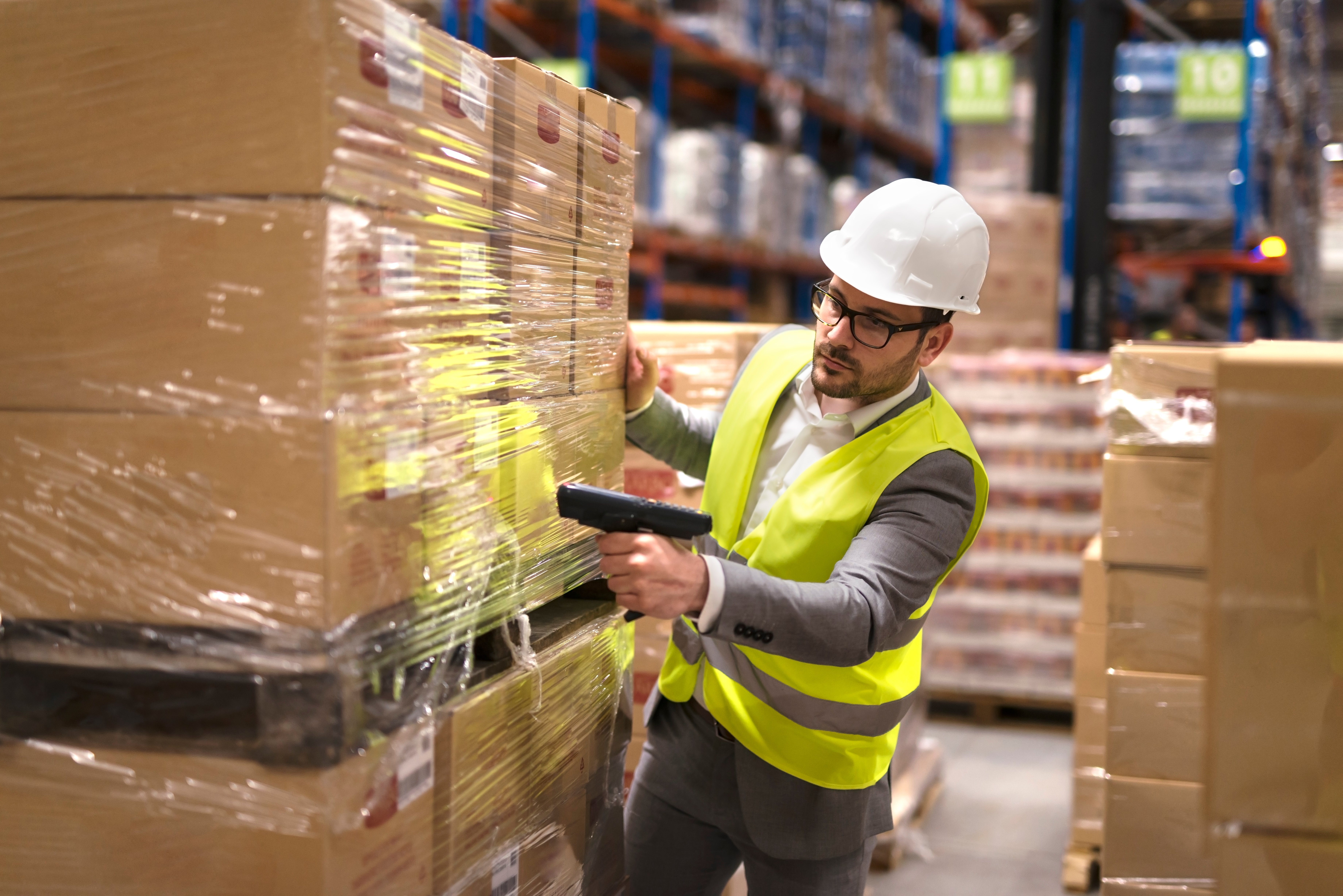 Source: aleksandarlittlewolf
The Covid-19 pandemic increased many companies' reliance on 3PL providers. 2021 saw a huge boost in the 3PL market, due to the worldwide changes in the way consumers shop.
There is an ever-growing demand for convenient ecommerce options, and there are millions of businesses competing for online customers. This market puts pressure on businesses to offer more to their customers, and the 3PL fulfillment process helps these businesses keep up with demand.
The ever-expanding ecommerce industry is the main driver behind the soaring growth of 3PL services. Globalization is another key factor.
Worldwide, the third-party logistics market was worth $976.2 billion USD in 2021, and is predicted to keep growing steadily in coming years. It's more than a trend. Companies have seen the overwhelming advantages of using 3PL fulfillment, and it's now the best way of doing business.
How Can Using a 3PL Fulfillment Center Benefit My Business?
Enabling the experts to handle your order fulfillment can mean a significant boost in your customer sales and satisfaction. Only 1.62% of visitors to ecommerce websites actually make a purchase. As for consumers who fill online shopping carts, almost 70% abandon those carts without purchasing.
There are many reasons for not purchasing, but according to a study by the Baymard Institute, 48% of consumers listed high shipping costs as a key reason, while 22% said the delivery time was too slow. If you don't offer excellent shipping and delivery options, you are missing out on a huge portion of potential customers.
Rapid, Affordable Shipping
A quality 3PL fulfillment company focuses on accuracy and speed. As soon as an order is received, it is picked, packed and shipped, usually on the same day. Businesses that process customer orders as only one part of their everyday activities often have slower shipping times, as staff have many other duties.
3PL staff are exclusively focused on fulfilling orders, leading to shorter wait times and higher customer satisfaction rates. Having a company dedicated solely to this aspect of your business enables you to fill a higher volume of orders more accurately in a shorter amount of time. The sheer volume of orders also enables these companies to provide less expensive shipping rates.
Cost Savings
Working with a 3PL fulfillment center can help your business reduce its expenses in a number of important areas.
All-in-one fee for multiple services: A 3PL provider handles many aspects of order fulfillment, from storage to packing to delivery. Instead of paying separate companies for each of these services, you can pay a single monthly fee to an all-in-one provider who takes care of everything.
Lower shipping rates:3PL providers can often negotiate lower rates from package delivery services such as UPS and FedEx, passing the savings along to you and your customers.
No need for distribution staff or storage space:Order fulfillment is a massive task, and only becomes larger the more your business grows. If you're trying to handle it internally, you will need to hire dedicated staff to manage inventory, pick and pack, ship orders, handle tracking and delivery, and so on. You will also need to rent or buy warehouse space. These costs quickly add up, and increase over time.
Excellent Inventory Management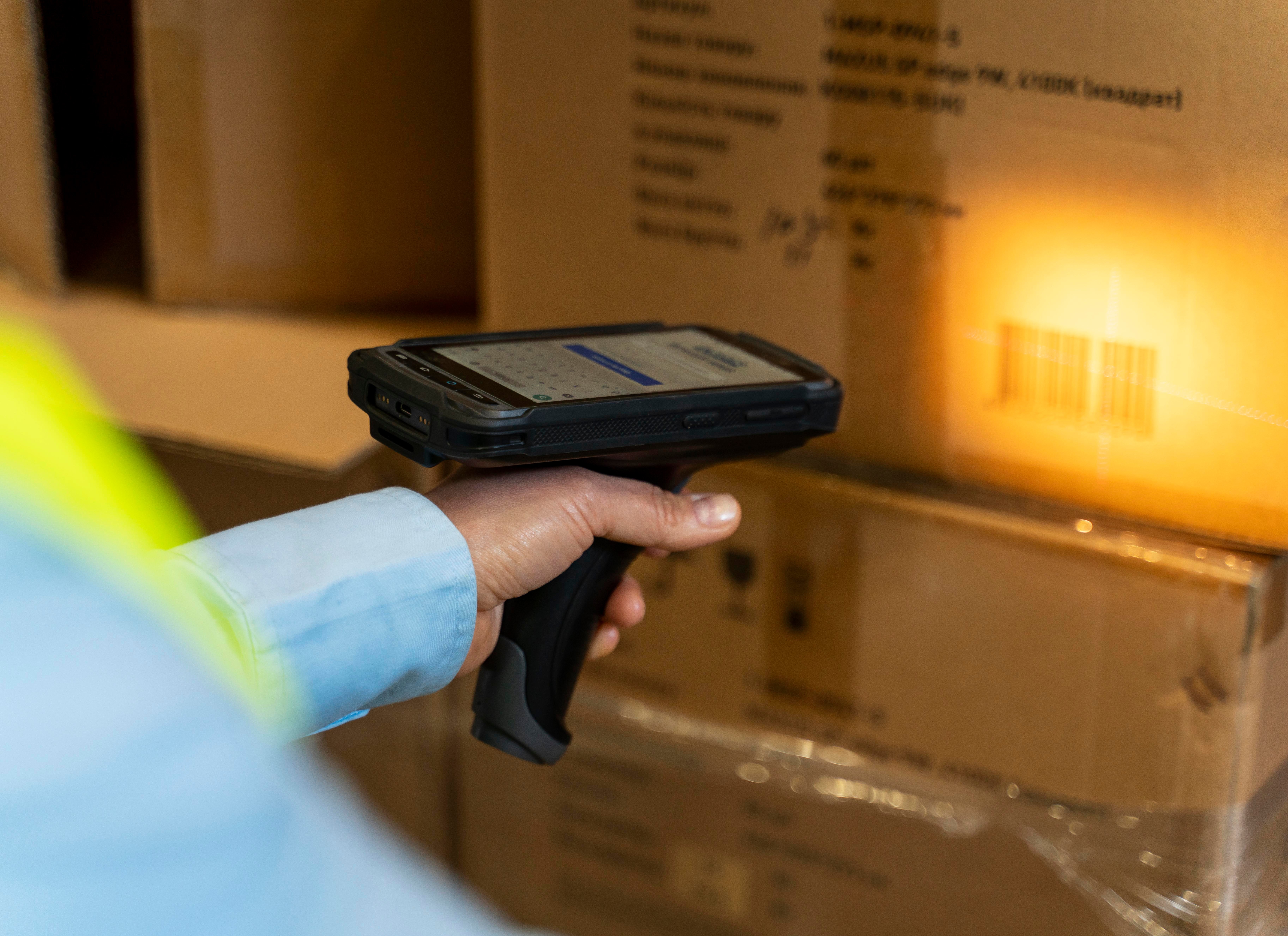 Source: freepik
Since a third-party logistics company specializes in order fulfillment, they run their warehouses extremely efficiently. Out-of-stock items are followed up on and restocked as soon as possible, orders are processed immediately, and their staff focuses on reducing shipping times and errors.
Easy Scalability
As your business grows or moves into new markets, it can be difficult to keep up with customer demand. A 3PL provider is experienced in handling rapid growth, increased labor and complex transportation. They are set up to be easily scalable, ensuring that customer satisfaction doesn't fall off as your business gets larger and busier.
Outpace the Competition
If you offer the same or similar products as your competitors, one way to stand out is to provide exceptional customer service and shipping. Customers will return again and again to a business if the business offers maximum convenience. Delegating your order fulfillment to a 3PL provider empowers you to create the fastest, simplest, most convenient customer experience.
What Tasks Can be Handled by a 3PL Fulfillment Company?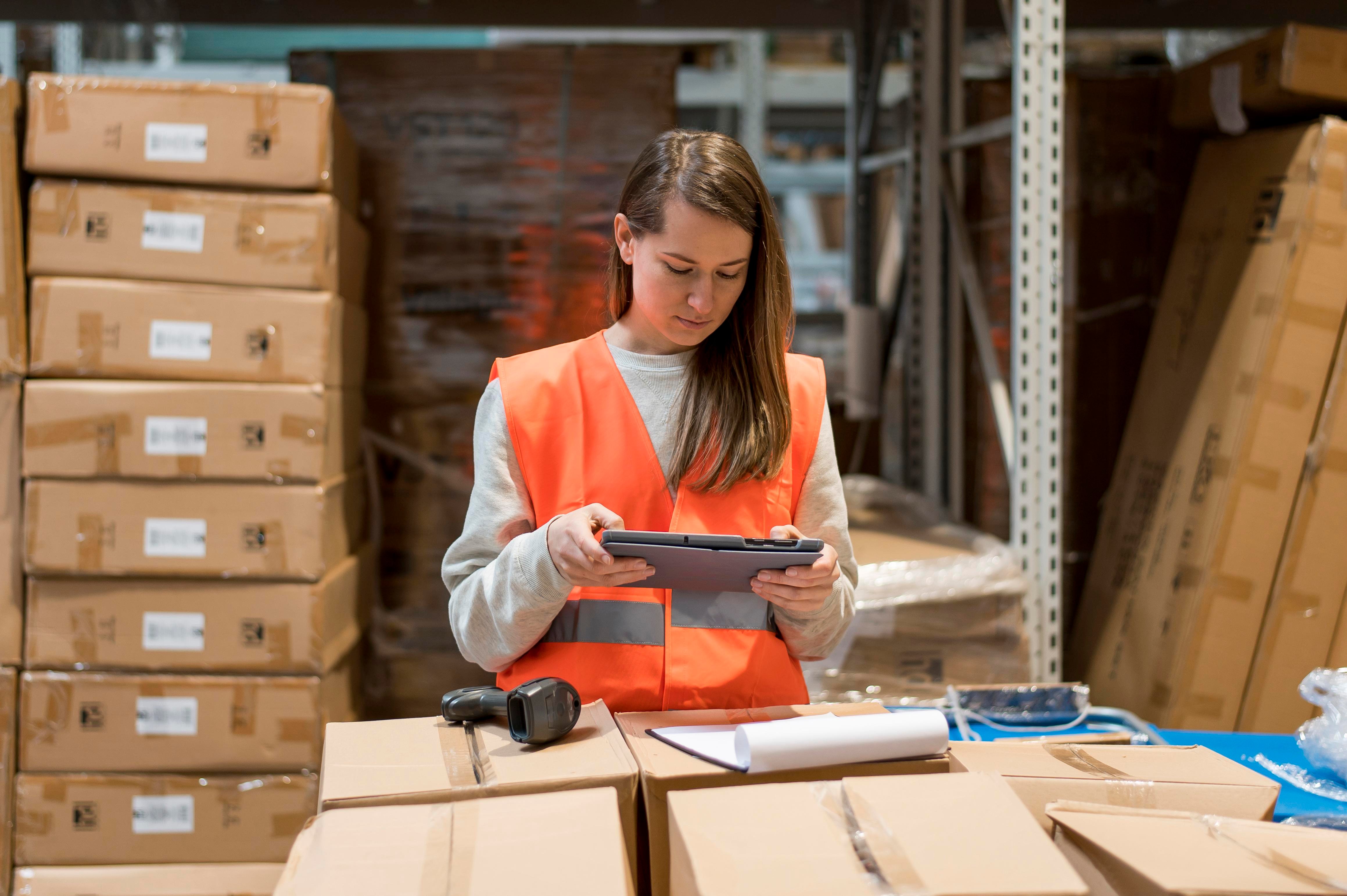 Source: freepik
Although it varies from one company to the next, a comprehensive 3PL provider typically handles many core fulfillment services, including:
Warehousing and storage
Procurement and stocking
Inventory management
Labeling and packaging
Marketing
Shipping and receiving
Customs brokerage
Transportation
Freight
Real-time tracking
Returns management
Debunking 3PL Fulfillment Myths
If I let an external company handle my order fulfillment, I will lose control over the process.
This fear is common among businesses that have never used 3PL fulfillment services before. The reality, however, is often quite the opposite. Businesses often lose control over their order fulfillment when they are trying to handle it all themselves.
Customer demand is too high for internal staff to keep up, orders are being missed, shipments are not going out on time, and costly errors are being made.
A competent 3PL provider will enable a business to maintain low-error, high-quality service without becoming overwhelmed. They work closely with your business to ensure consistent branding. They also often provide reporting and analytics. This goldmine of customer data enables you to gain new insights into purchasing habits.
Using a 3PL provider is too expensive.
There is, of course, a fee associated with using a 3PL provider. The cost, however, is much lower than the overall cost of not using 3PL services. As we've discussed, using an external company for your fulfillment helps you save money on staff, warehouses, shipping and much more.
Another aspect you may not have factored in is the knowledge and experience that a trusted 3PL provider has. They know exactly how to pack and ship items to minimize breakage, resulting in fewer items returned.
They are aware of each shipping zone and the associated fees to cross through it, resulting in better planning. They know the complicated ins and outs of insurance, postage and transportation.
In short, 3PL providers have the expertise that most small businesses do not have. Their sole focus is on providing the most seamless fulfillment experience for you and your customers, empowering you to focus on other important areas of your business.

A 3PL provider is basically just a glorified warehouse.
Storing items is a huge part of any 3PL company's services. There are, however, so many more essential functions they provide. We've already covered some of these services, but there are many others.
Ensuring safety and item protection: Making sure the stored and shipped items are not lost, stolen or damaged.
Locating and shipping items promptly: Getting the items to the customer as quickly and efficiently as possible, with impeccable accuracy.
Providing valuable analytics: Tracking every aspect of the fulfillment process and providing data to your business, so you can see what works best with customers.
Marketing your unique brand: Creating custom labels, packaging and other materials to build a personalized customer experience.
Managing customer returns: Handling reverse logistics, when an item must be returned. The company will then take care of product refurbishing, resale, or recycling. This task saves your business a huge amount of hassle and effort.
Which 3PL Provider Should I Choose?
As the 3PL market has grown over the past few decades, so have the options for providers. Many providers focus on hooking customers with rock bottom rates and promises of the fastest possible delivery.
These companies also lose those customers quickly, since they sacrifice quality. It is crucial to choose a 3PL provider with a trusted reputation that will deliver consistent results.
An important aspect of selecting the right provider is checking if they offer flexible options. Some large 3PL companies only offer rigid pricing plans and standard shipping options. These plans may not always suit your business. If a company doesn't feel like a good fit, it's probably not the right choice for your 3PL services.
Why Choose The Fulfillment Lab?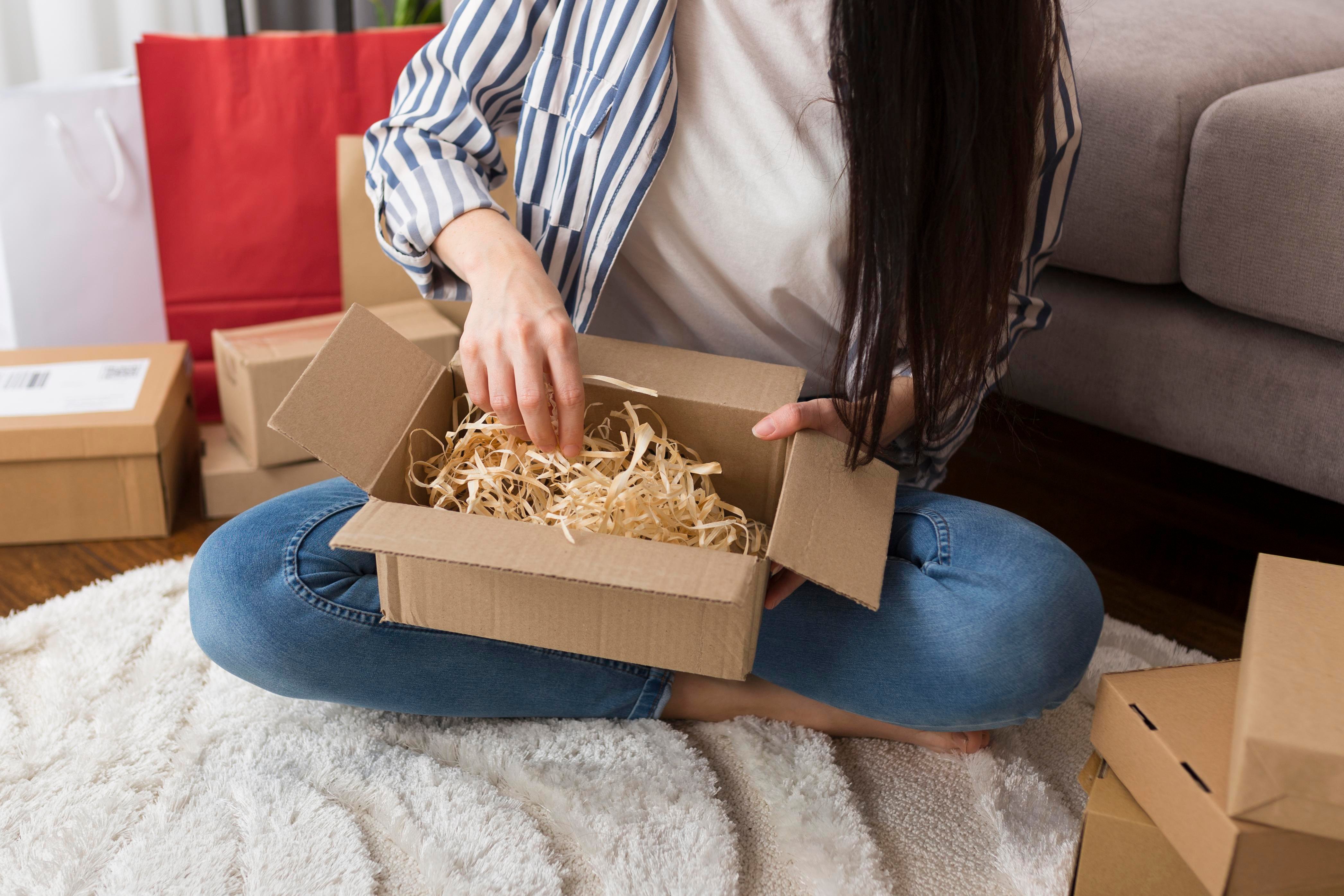 Source: freepik
Expertise
The Fulfillment Lab is a company staffed with 3PL services experts. We have 11 years of experience in the ecommerce fulfillment space, and we guarantee 99.95% order accuracy.
All orders that arrive before noon are shipped out to customers the same day. We combine speed, accuracy and unmatched customer service to ensure the highest possible customer satisfaction rates.
Customization
We are not just a 3PL fulfillment provider. We handle all your core fulfillment needs, of course. Yet we also offer customized fulfillment marketing services. We examine customer data, such as purchase history, birthdays, and other unique aspects, and use this data to create a highly personalized customer experience.
We work directly with your company to create unique packaging that fits your distinct brand. Your customer will immediately engage with your package when it arrives at their door, creating a lasting first impression and consistent brand recognition. You can also include custom coupons, inserts, labels and more.
Transparency
Our pricing model is built on simplicity, and there are no long-term contracts required. Unlike other providers, there are no hidden fees:
No receiving fee
No storage fee
No integration fee
No account implementation fee
No account management fee
No storage fee for rotated inventory
No rush order up-charges
Only pay when your product goes out
It's quick and easy to schedule a virtual meeting with one of our experts today. Contact us to learn more, ask questions, or just talk about your business needs. We look forward to hearing from you!
Featured Image Source: senivpetro